InFrequently Asked Questions
Are you interested in more than just shopping, trivia
and information? If you are disappointed by the narrowness
and triviality of most of the www, then this site may
be for you. It takes aim at the big questions, the
ones that are asked infrequently.

Rarely asked but important questions
What is the purpose or meaning of human life?
What is the nature of ultimate reality?
What is wisdom?
What is time?
What is love?
What am I?
---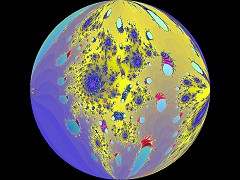 Big questions & attempts to answer them IFAQ
Other interesting questions
What prominent thinkers have written
Interesting ideas, facts and insights etc
Meaning of life and life crises forum: please add your word here
Diversions: puzzles, aphorisms, poetry, fiction and humour
More about this site and how you can contribute
---
Please send feedback, complaints, questions, suggestions or submissions to "tad@soler 7.com" - this email address has an extra space - please remove it if you want to email me. I have done this little trick to avoid being targeted by automated spammers, as opposed to nice people like you.

If you have an intellectually oriented website and would like to exchange links then please send me your URL. In most cases I will be happy to link to your site. (Nazis and fundamentalists need not apply.)
This site was created on 4 Jun 2000, last updated 30 January 2018.
---